Occupational Limited License
There are some special licenses granted by PennDOT in certain circumstances. In order to qualify, an operator must meet certain very strict requirements. The first is the occupational limited license, sometime referred to as a "work" license. 75 Pa.C.S.A. §1533. This license is very limited and applies only to people who are suspended for a limited number of violations and will never be issued if there are any outstanding non-term suspensions.
An occupational limited license is to be used only to drive back and forth to work and/or to drive in the scope of one's employment if necessary. Anyone caught driving outside the scope of their employment or going anywhere but back and forth to their place of employment will be cited with driving while under suspension and will ultimately lose the occupational limited license.
Probationary License
A probationary license is available to those who have extended license suspensions because of a habitual offender violation or because of numerous citations for driving while under suspension. In order to qualify for a probationary license, an operator must be able to prove that he or she has not operated a motor vehicle for a given number of years depending on the number of qualified suspensions that go into the total suspension time. For example, a licensee with eight qualifying suspensions must serve at least three years being free of operating a motor vehicle and not have any convictions for a DUI or 75 Pa.C.S.A. §1543(b)-driving while DUI suspended within seven years.
A probationary license for the first three years allows the driver to drive for any purpose between the hours of 6:00 a.m. and 7:00 p.m. and for the next three years for any time, 24 hours a day, 7 days a week.
Once the operator has gone 6 years without any major violations, the operator can have his regular operating privileges restored even though there is still additional time on the total original suspension.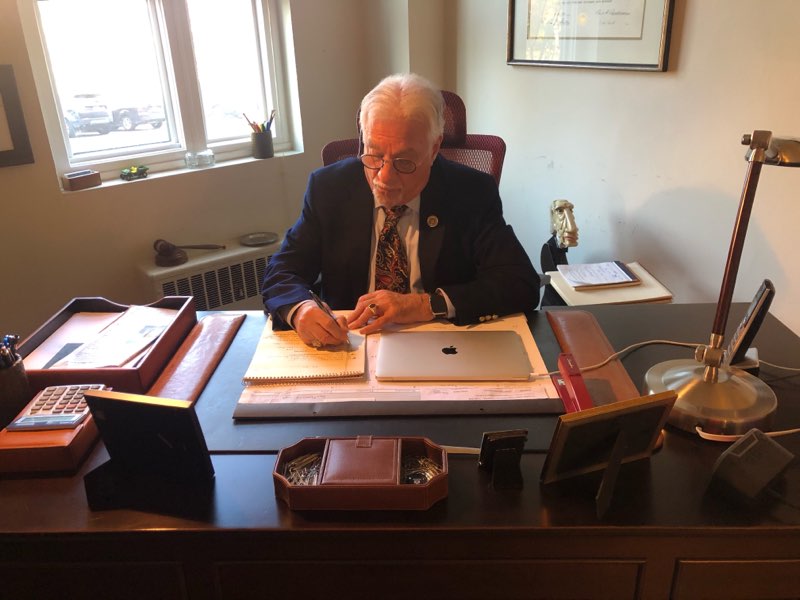 Requests for a free consultation may be submitted 24/7 and will be responded to within 12 hours.
This form can be filled out to receive a free consultation from Charles G. Nistico Esq. We ask for your name, phone number, email address and a brief description of your legal situation. Charles responds promptly to his clients. In this age of virtual communication, it is possible to save time and money by using virtual and email contact with Attorney Nistico prior to a court appearance.