License Suspensions
Anyone who is convicted of or goes on the ARD program for a DUI offense in Pennsylvania is subject to a license suspension with the exception of first offense first tier which contains no license suspension for either acceptance into the ARD program or a conviction. All other convictions and/or admissions to the ARD program are subject to a license suspension pursuant to 75 Pa.C.S.A. §3804(e).
Basically, a conviction for a first offense second or third tier or a second offense first and second tier result in a 1 year loss of your Pennsylvania operating privileges. Anything above that results in an 18 month suspension of your operating privileges.
The important thing about a license suspension for a DUI is that it contains a much higher penalty if you are stopped while operating a motor vehicle that is suspended because of a prior DUI. There is a mandatory 60-90 jail sentence which goes with every conviction of a driving under suspension-DUI related violation, so it is important not to drive while suspended for a DUI conviction or while on ARD. You do not get credit toward the serving of your DUI suspension for any period of time that you are incarcerated which would include any electronic home monitoring or weekends. Therefore, depending on the length of your jail sentence, your license suspension could actually be extended because of the absence of credit.

Types of Suspensions
There are two major types of suspensions in Pennsylvania: non-term/indefinite suspensions and term suspensions. A non-term suspension is usually imposed as a result of a licensee failing to do something such as respond to a traffic ticket, pay a fine after being convicted, respond to a request for a special points exam, submitting a bad check to PennDOT or other miscellaneous reasons. In most cases, once the licensee has satisfied the requirement such as paying the fine or responding to the citation, the non-term suspension is removed from the record. All non-term suspensions, including suspensions for the entry of a judgment, must be removed prior to having one's operating privileges restored.
Term suspensions are those which are imposed usually as a result of a conviction for an offense under the motor vehicle code which specifically requires a license suspension for a particular term such as 15 days, 30 days, 6 months or 1 year. There are a few types of license suspensions which take effect without a conviction. These types of suspensions include:
Your Driver's License is Essential
As everyone who lives in contemporary society knows, it is very difficult if not impossible to survive without a valid driver's license. A driver's license is essential for certain jobs particularly in the area of sales and service; contractors of various types, electricians, plumbers, roofers, carpenters, all of whom need a driver's license in order to perform their craft. In the world of business, it is difficult to open bank accounts, to establish corporations, or to obtain a well-paying job if one does not have a valid driver's license.
In addition to the restrictions the lack of a driver's license places upon individuals, continuously getting caught for driving without a license or driving with a suspended license gets to be very expensive in the way of fines and costs and could eventually lead to jail, particularly in situations where the suspension is a result of a DUI where a conviction will result in a mandatory 60-90 day jail sentence.
Even though a driver's license in this day and age is essential, to some people, driving is even more essential and therefore those people sometimes choose to drive without a license even though it is suspended, thereby increasing the risks and extending their period of suspension.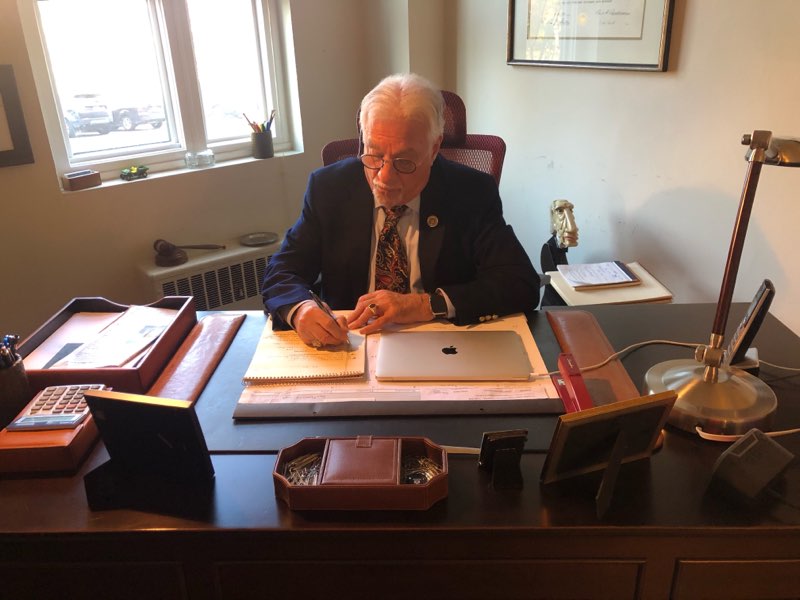 Requests for a free consultation may be submitted 24/7 and will be responded to within 12 hours.
This form can be filled out to receive a free consultation from Charles G. Nistico Esq. We ask for your name, phone number, email address and a brief description of your legal situation. Charles responds promptly to his clients. In this age of virtual communication, it is possible to save time and money by using virtual and email contact with Attorney Nistico prior to a court appearance.